TheLady:D
♥Carine
Sweet Sixteen =D
Items sold are mostly new,,
otherwise in tip top condition.
So sweeties, not to worry(:
&& most of all..
I LOVE<3 SHOPPING!
sloftytees@hotmail.com
Also the owner of TissueCloset<3
Since 1 October 2007 :)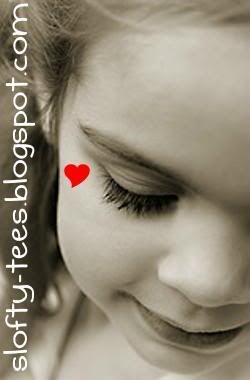 Wishes

Including postage
1. Long White Boyfriend Shirt(Brand new only) <$18
2. Eyebrow Shaper <$5
3. ELF professional eye widener <$5.50
Please do not hesitate to mail me if you have any of these items! :D
Do also attach a photo along with your mail.
TheRules:DDD
♥NO cancelling of orders.
♥ Prices NOT negotiable.
♥ NO SWAPS!
♥ P.S:ONLY POSTAGE, no meetups.
♥Concealed Cash is at your own risk.
♥Normal Mail Postage Fees will be $2.
♥First come first served basis.(EXCEPT FOR FAST DEAL)
♥Items sold are not exchangeable nor refundable.
**NOTE:NOT RESPONSIBLE FOR LOST ITEMS:/
♥CUSTOMERS WHO FREQUENTLY VISIT SLOFTYTEES WILL BE ENTITLED TO 5% OFF[SPREES/PREORDER] TO THE TOTAL ITEMS YOU BUY!!!!!:DD
Notify Me! :DD
If you want me to notify you abt my upcoming sprees,
do fill in the form below! Thank you:)
"sorry, we decided to use back the normal way, those who have signed up, pls sign up here again."
MAILING LIST HERE!
Feedbacksss corner:DDD
Please provide me with feedbacks after purchasing anything from my shop:)
We really hope to provide you with the best service you would like to receive.
I believe a good service makes everything complete right?:)
FEEDBACKS HERE!
Tagboard

Lost Memories
> September 2007
> November 2007
> February 2008
Your Say
Advertisments=DDD.








STRICTLY ENQUIRES :DDDD.



LINKS:D




AFFILIATES;D
PRINCESSYHER♥
SUNSHINELOVEE♥
FASHION--SENSE♥
SWEETDESIRES-X♥

I will only link you after you link me up sweets;D
SHOPS I LINK;D
ILOVESHOP :D
GRACIOUSPALACE
ILIKEEATINGTOFU
KLOZIT
CANDYSHOP
SHOPPING-ISLOVE
YUMMYCREATION
YZT-STYLE
THEFLEEMARKET
EXOTIC-PALACE


ADVS:D
ThanksTo
Designer:
blueskyx*
LG*
Edit:
Adobe Photoshop CS2*
Fonts:
Dafont*
Brushes:
x
Image:
o
Host:
Blogger*
Photobucket*
Thanks:
Blogskins*